Dorothy
Dorothy is a demoness put on this world to seduce and corrupt humans through desire. She is foul-mouthed, smokes like a chimney, and is the kind of asshole that enriches the lives of everyone they touch.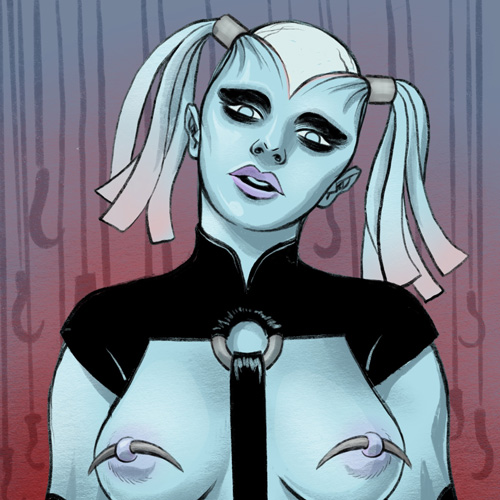 Pigtails
Roxy
After surviving an attack from a vicious monster, Roxanne Locke began to transforming with every full moon. She ended up at the October House when looking for a safe place... Where others would be safe from her.
Zoranna
Zoranna Bane - the only true monster at the October House. After spending centuries in pursuit of power, she has chosen to stay at the October House as it is a nexus of otherworldly energies and opportunities.
Krissy
Madame Lilith